---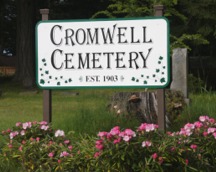 Cromwell Cemetery Association
Laurie Dahl Isacson, Secretary 253-857-2399
2500 62nd Ave NW
Pierce County
Gig Harbor, WA 98335

Mailing Address:
15558 Sunny Cove Drive SE
Olalla, WA 98359

Important Copyright Notice
This website serves as a resource for cemetery and burial information in the Cromwell Cemetery, Gig Harbor, Pierce County, Washington.
Visitors can use the information on this site for their own personal research.

ALL RIGHTS RESERVED. The information you have found on this website is protected by the US Copyright Law, Digital Millennium Copyright Act of 1998.
Individual researchers may print and use the information found on this website for personal use ONLY.
It is not to be copied or altered in any way for commercial use nor for use on another webpage without the written permission of the webmaster.

Copyright 2020
Website Design by Dragonwyckฎ Web Design L.L.C.



If you have questions or comments about this website,
please contact the Webmaster